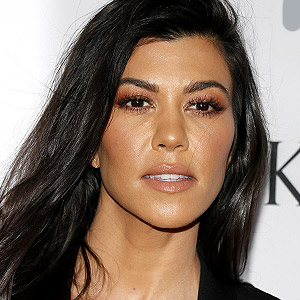 Fashion designer and reality TV star Kourtney Kardashian recently displayed some unusual dental work to her followers on Instagram. The eldest Kardashian sister showed off her new diamond-encrusted canine teeth, which gave her the impression of bejeweled fangs.
We're not sure if this is a permanent enhancement or a temporary fashion statement. Either way, Kardashian's "vampy" vibe shows what's possible in cosmetic dentistry—with a little imagination, you can achieve a smile that gets attention.
Even if you're not channeling Elvira, Mistress of the Dark, dental enhancements need not be as dramatic as Kardashian's. Smile changes can be subtle just as well as they can be bold; and, the lighter touch is often as appealing—and life-changing—as the latter.
Here are a few ways you can make improvements to your smile in more subtle way.
Dental cleaning. Although sessions with your dental hygienist are primarily about disease prevention, a dental cleaning could also make those pearly whites look better. Clearing away dull, dingy plaque and tartar often reveals the shiny enamel beneath, especially after polishing. You can also help keep your smile bright—and your teeth and gums healthy—by brushing and flossing daily.
Teeth whitening. While a dental cleaning can help your teeth shine, you might also turn to this dental procedure to maximize your smile's brightness. We can apply a controlled bleaching solution, usually in one sitting, to help you obtain the level of brightness with which you're most comfortable: from all-out Hollywood bright to a more subdued shade of white.
Teeth bonding. Your otherwise beautiful smile has a few chips or cracks in it. We can usually repair these in just one visit with a dental bonding procedure. We use a composite resin material formed into a putty that we apply in layers to the defective area of the tooth, sculpting it as we go. Once we attain the desired shape and color for the tooth, we cure it to give it resilience. With dental bonding, your teeth can look perfect as well as beautiful.
Veneers. There are other mild to moderate flaws like heavy staining, misshapen teeth or gaps that might exceed the capabilities of dental bonding. Porcelain veneers bonded to the visible surfaces of teeth can hide these imperfections and truly transform your smile. There is some permanent tooth alteration we must perform beforehand, but otherwise veneers are only lightly invasive.
Even if diamond-encrusted canines à la Kardashian aren't your thing, the field of cosmetic dentistry is broad enough to meet whatever your expectations for an improved smile. Visit us for an assessment of your smile, and what we can do to make it even better.
If you would like more information about your options for enhancing your smile, please contact us or schedule a consultation. To learn more, read the Dear Doctor magazine article "The Impact of a Smile Makeover."